Get Babylon's Translation Software
Free Download Now!
Copy the following code and paste it on your webpage:

Babylon English-English
country in northern Central America

Currency In Each Country
quetzal (GTQ), US dollar (USD), others allowed
hEnglish - advanced version
guatemala
n : a republic in central america; achieved independence from spain in 1821; noted for low per capita income and illiteracy; politically unstable
[syn: guatemala, republic of guatemala ]
similar words(2)
guatemala grass
republic of guatemala
Internet Domains
GT

Wikipedia English - The Free Encyclopedia
Guatemala ( ), officially the Republic of Guatemala ( ), is a country in Central America bordered by Mexico to the north and west, the Pacific Ocean to the southwest, Belize to the northeast, the Caribbean to the east, and Honduras and El Salvador to the southeast. Its area is 108,890 km2 (42,043 mi2) with an estimated population of 13,276,517.
| | |
| --- | --- |
| | See more at Wikipedia.org... |

WordNet 2.0
Noun
1. a republic in Central America; achieved independence from Spain in 1821; noted for low per capita income and illiteracy; politically unstable
(synonym) Republic of Guatemala
(hypernym) Central American country, Central American nation
(member-holonym) Organization of American States, OAS
(part-holonym) Central America
(member-meronym) Guatemalan
(part-meronym) Guatemala City, capital of Guatemala

Soccer-Stars.org - The Stars

Miami Fusion &amp Guatemala

Birthdate:
February 4, 1973
Birthplace:
Guatemala City, Guatemala
Height:
176 cm
Weight:
60 kg
Position:
Midfielder
International:
28 caps, 2 goals
World Cups:
0
Previous Clubs:
Galcasa, Aurora, Comunicaciones, Badajós, Los Angeles Galaxy, Santos Laguna
Transfer Fee:
-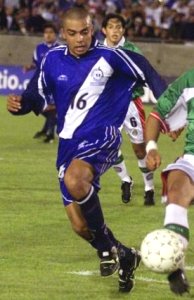 Concise English-Irish Dictionary v. 1.1
Guatemala

Area Code International
Country Code-502

Country Phone Codes
502

Owls of the World
Family
: Strigidae
Subfamily
: Striginae
Genus
: Strix (Wood Owls)
Species
: Strix fulvescens

Country Data Codes
GT (Internet),
GT (ISO 3166),
GTM (ISO 3166),
GT (FIPS 10-4)
CIA World Factbook 2005
Flag of Guatemala


Background
The Maya civilization flourished in Guatemala and surrounding regions during the first millennium A.D. After almost three centuries as a Spanish colony, Guatemala won its independence in 1821. During the second half of the 20th century, it experienced a variety of military and civilian governments as well as a 36-year guerrilla war. In 1996, the government signed a peace agreement formally ending the conflict, which had left more than 100,000 people dead and had created some 1 million refugees.
Map of Guatemala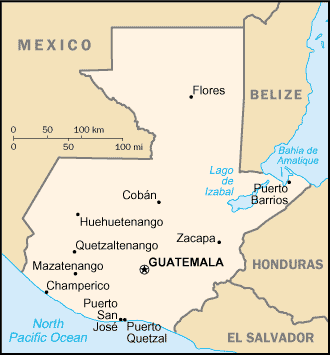 More about Guatemala:
Geography
People
Government
Economy
Communications
Transportation
Military
Transnational Issues
Translate the English term Guatemala to other languages